Food for Thought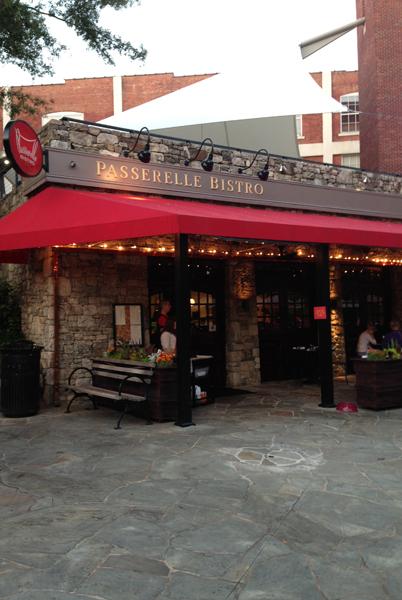 One of the newest restaurants in the Falls Park area has taken no time to establish itself as a refined yet relaxed dinner spot. Passerelle Bistro is located underneath Spill the Beans, just next to the Liberty Suspension Bridge. Passerelle serves lunch and dinner every week day as well as brunch and dinner on the weekends.
The menu is heavily influenced by French cuisine. While all of the appetizers are recommended, the most popular one is the baked goat cheese. Brushed with fruit jams and glazes, wrapped in a crispy pastry, and warmed to perfection, this small plate is sure to delight the senses.
It would be hard to go wrong with any one of the entrees, as well. The three cheese crepes served with a side of soft, seasoned vegetables is a French classic. The traditional mountain trout crusted in herbs also offers a taste of France, while the doctored-up Bistro Burger presents a French take on an otherwise American dish.
The servers are just as attentive on the patio as they are inside, so whether to sit inside or outside should not be of any concern. As a special treat for guests, though, an open chef's bar is located inside the restaurant where diners can view firsthand the preparation of the food.
A fabulous dining experience can be had at Passerelle Bistro, one full of delicious cuisine, good service, and a spectacular view.