Recent Sports Scores
Friday, February 15

Varsity Boys Basketball

Christ Church Episcopal School 59 - Greenville Tech Charter 48

Monday, February 11

Boys Varsity Lacrosse

Christ Church Episcopal School 11 - Chapin 1

Thursday, February 7

Girls Varsity Basketball

Christ Church Episcopal School 66 - Landrum 44

Tuesday, February 5

Boys Varsity Lacrosse

Christ Church Episcopal School 4 - JL Mann 6

Monday, February 4

Varsity Girls Lacrosse

Christ Church Episcopal School 18 - Hillcrest 5

Friday, February 1

Boys Varsity Basketball

Christ Church Episcopal School 43 - Brashier Middle College 49

Friday, February 1

Girls Varsity Basketball

Christ Church Episcopal School 45 - Brashier Middle College 36

Tuesday, January 29

Varsity Girls Basketball

Christ Church Episcopal School 68 - Greer Middle College 25

Tuesday, January 29

Varsity Boys Basketball

Christ Church Episcopal School 57 - Greer Middle College 52

Monday, January 28

Varsity Girls Basketball

Christ Church Episcopal School 66 - Carolina Academy 24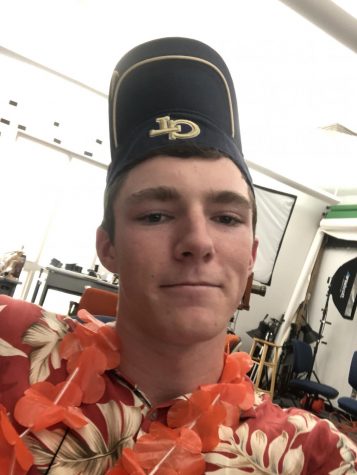 Rafe Reynolds, Staff Writer
February 1, 2019
Episode 2 of Rafe's Rants. Today we talk Super Bowl, Saints vs Rams blown call, football movies, and the college football transfer portal with special guests Peter Baer and...
Ideal Valentines Date
BOGO Bad Daddy's Burgers with a Make Your Own Burger & Craft Axe Throwing (50%, 6 Votes)
A Getaway to the Saint Louis Arch (25%, 3 Votes)
Spinx Breakfast Biscuits on the outdoor Lunch Room Balcony (17%, 2 Votes)
Trip to the Zoo with All You Can Eat King of Pops (8%, 1 Votes)
Kayaking down the Reedy River with a Picnic Lunch (0%, 0 Votes)
Total Voters: 12
Loading ...
Sydney Lee, Staff Editor
January 4, 2019
Similar to other students, when Christmas break comes around it is a way to catch up on sleep, family time, friend time, and to catch up on movies that you have been dying...