Food for Thought: Fords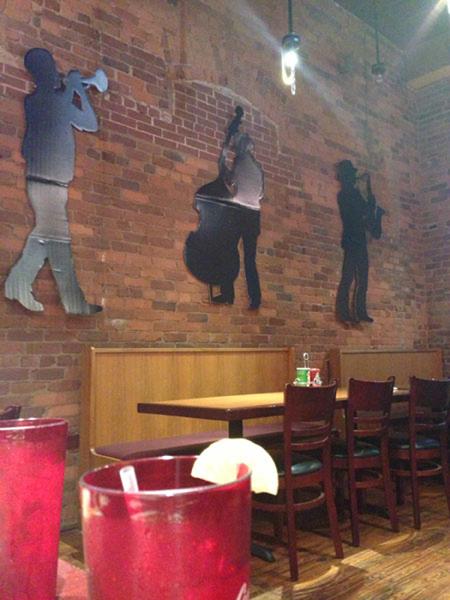 Ford's Oyster House and Cajun Kitchen fits the bill of a casual, family friendly style restaurant that serves classic dishes that originated in New Orleans. Located on Main Street just south of Falls Park, Ford's offers casual dining and the opportunity to take a post-dinner stroll by the river.
Most of the menu is centered around seafood. A classic variety of Po boy's are on the menu, from shrimp to catfish to alligator. The Po boy's are served on large pieces of bread, which can overpower the rest of the sandwich, but it is tasty nonetheless. In addition, the seasoned fries served with the sandwiches are the perfect side.
Other dishes, including the jambalaya, also represent New Orleans originals. The jambalaya is heavily seasoned with spices and is served with a thin, tomato based sauce, so there is a lot going on. All the spices and flavors in this dish may be a little much for some tastes, but it all depends on a person's preference.
There is a great laid-back atmosphere, which is perfect for the night's when live music is featured. It provides a nice escape for people of all ages. The building was built long ago, which complements the feeling of old-school New Orleans Ford's aspires to achieve. Whether seated inside restaurant or outside on the patio, the scene is enjoyable.