SWU Jazz Ensemble Performance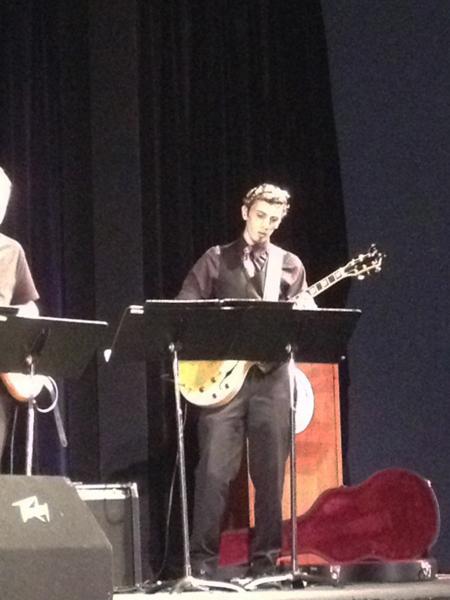 Students returning from Fall break were treated with a jazz concert during the normal Chapel time slot.
The Southern Wesleyan University Jazz Ensemble, as part of the University, performed a series of Christian hymns coupled with modern and classic pieces. Students found themselves enjoying the, as the group's drummer described, "funky" version of "Swing Low, Sweet Chariot" along with famous music pieces from The Sound of Music and Blues Brothers. The group, containing four saxophonists, three trumpeters, one drummer, and two guitarists, performs all over the upstate. Most recently they held a small concert at the nearby Haywood Mall, where they claim some shoppers began to sing along to their music.
This mini-concert ties in nicely with Christ Church's plans for a jazz ensemble of its own. David Sims, Directer of the Arts at Christ Church, mentioned before the concert began that the school hopes to start an ensemble within the next few years.