Seeking State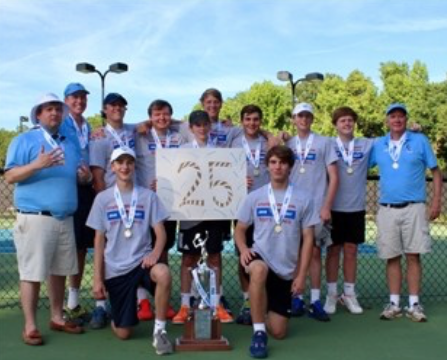 Hang on for a minute...we're trying to find some more stories you might like.
The Girl's tennis season is in the fall. There is by far without a doubt that the Cavalier Varsity Lady Tennis team was successful this past 2017 season. The team was led by three seniors, Lauren Allen, Mary Hunter Hyche, and Martha Quattlebaum. The three seniors brought their love for the game and competitive attitude to the court during the school season. Winning all of their matches the Lady Cavs Tennis team had a record of 17-0 for the 2017 season. The ladies brought the momentum from the wins of their regular season and went out and won their 7th State Championship within the past ten years!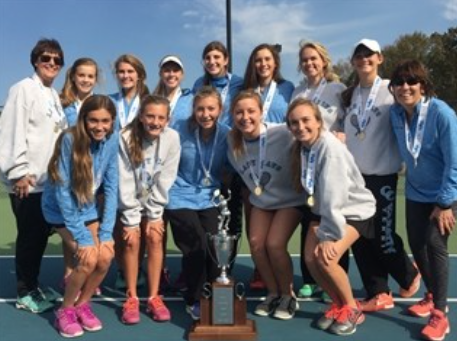 There is no doubt that the Christ Church boys tennis team is dominant. Led by Coach Jim Burford, the Cavs are seeking their 26th State Championship. Coach Burford says that he is  "honored to take over such a prestigious program, and is looking forward to setting more records as his tenure continues" . The Cavs lost two seniors from the graduating class of 2017, one of whom went to Clemson to play tennis. The 2018 varsity boys team is led by Jackson Houser, who has played varsity tennis since seventh grade and leads the team as the only senior. The team dynamic is unique and has brought success to the team for several years now. The team has a 2018 record of 7 Wins and 7 Losses. The team record does not bring down the spirits of the cavs, for they continue to play towards their goal of state. The odds for the Cavs look bright, as they have won 4 State Championships in the past ten years. Winning their first round playoff match, the Cavs are hoping of advancing further into the playoffs and capturing the 26th State Championship title.