Will The Grammys Ever Make People Happy?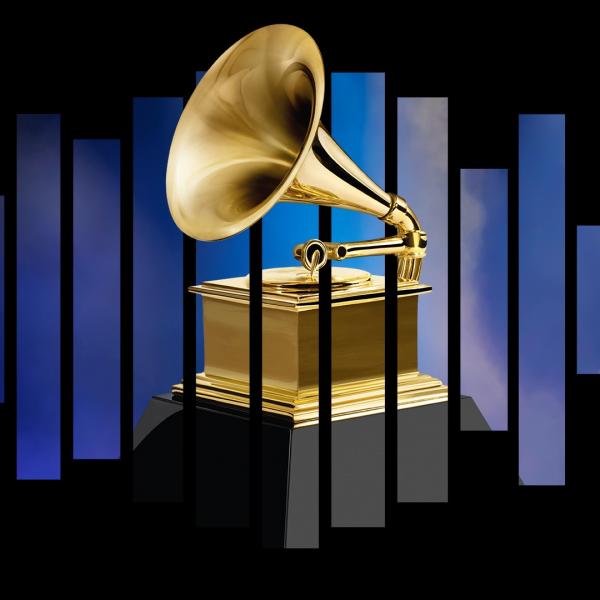 The Grammy Awards have traditionally been a night to recognize the best of the best in the music world. With over 80 categories, everyone from stand-up comedians to pop superstars are eligible to have their hard work validated by a small piece of metal, . A significant gap, however, seems to have grown between The Recording Academy, the critics, and the masses. The Recording Academy has constantly found themselves struggling to appeal to Top 40 radio listeners as well as avid readers of Pitchfork. The 2015 Grammy Award for Album of The Year went to Beck's Morning Phase, a critically-acclaimed album adored by fans of the alternative rocker. Controversy and resentment began to rise, as many thought that Beyonce's creatively-titled record Beyonce, deserved the Grammy nod. Though Beyonce did receive a decent amount of praise from critics, it was the chart-topping numbers the album did that many believed earned the Album of the Year win. An almost opposite scenario occurred the very next year, when Taylor Swift's 1989 beat out Kendrick Lamar's ground-breaking rap album To Pimp A Butterfly and Chris Stapleton's critical darling Traveller. The argument against Swift was substantial–1989 was your typical, cliche pop record and was nothing special. But it went 9x Platinum in the U.S. The Recording Academy recognized that, though Swift's album paled greatly in critical acclaim to Lamar and Stapleton's records, the masses enjoyed it, selling over 10 million copies. The Grammys, it seems, never appear able to pick a side. The Oscars, consistently nominate critically-acclaimed, "high quality" films over Marvel blockbusters, while the Billboard Music Awards always go with the popular, highest charting musical artists. But, the Grammys hang in equilibrium, struggling not to upset anybody, which winds up upsetting everybody.
This year's Grammys were filled with mainstream nominations: Cardi B, Travis Scott, Drake, and Ariana Grande ruled the list of nominees. I, for one, didn't even bother to tune in. I knew exactly what was going to happen. Cardi B would win Best Rap Album, making some statement about women's representation in hip-hop. I knew Drake would probably win something because he's basically the Bruno Mars of rap. I mean this in the sense that he's the most safe, vanilla, agreeable rapper of all time. Kids, moms, and grandparents were listening to "In My Feelings", and that was done entirely by design. Childish Gambino's "This Is America" would win a few awards, just so the Recording Academy would appear more socially aware and "woke". And, though it took many by surprise, I figured (or at least hoped) that Kacey Musgraves' "Golden Hour" would take home Album of The Year because it just stood out from the other albums nominated. "Golden Hour" was unique in genre, adored by critics upon its release, charted decently, and, unlike many of its contemporaries, was actually very good.
The decision to crown Musgraves' record as the year's best, along with Cardi B's RAOTY win, however, have been met with some resistance. Many hadn't even heard of Kacey Musgraves before Sunday night, and many rap fans were disappointed to see a mainstream, radio-darling like Cardi B take home the coveted award with a…lackluster effort of an album.
The main controversy surrounding Musgraves' win seems to lie in the Grammys' choice to select a country-pop album over several rap albums, like "Scorpion" and "Beerbongs and Bentleys". It's no secret that rap dominated 2018, and there is a legitimate argument for a rap artist to take home AOTY, simply because of the ubiquity of the genre. But, frankly, the Recording Academy just nominated a lot of bad albums. Drake, Cardi B, and Post Malone's albums were all mediocre. The Black Panther Soundtrack was enjoyable, but it just wasn't Album of The Year material. "Dirty Computer" by Janelle Monae, Brandi Carlile's album, and H.E.R.'s self-titled album were both great, but admittedly didn't do the numbers that they needed to do to take home the Grammy. That left Musgraves, an agreeable, well-liked country-pop singer-songwriter, who made an objectively good album. Cardi B's win, however, was a bit of a head scratcher. Grabbing the win over incredible albums such as "Daytona" and "Astroworld" was a mainstream, mediocre, chart-topping female rapper. Cardi saw a huge surge in 2018, quickly blowing up with its like "I Like It" and "Bodak Yellow". Cardi's win made history, as she is now the first solo female rapper to win Rap Album of The Year. But, I would've preferred to see a more impressive female rapper such as Noname take home the award, simply because "Invasion Of Privacy" was not a good rap album. Sure, it got played by radio stations. But the Grammys, in what seemed to be a desperate attempt for female representation, awarded the Rap Album of The Year Grammy to an album completely undeserving.
The Recording Academy just doesn't seem able to make up their mind. Choosing between critically acclaimed albums and popular, mainstream albums is never easy because you're always going to make someone upset. But the truth is the Grammys will never make everyone happy, especially if they continue to choose the middle ground.