Fall Play Premiers Next Week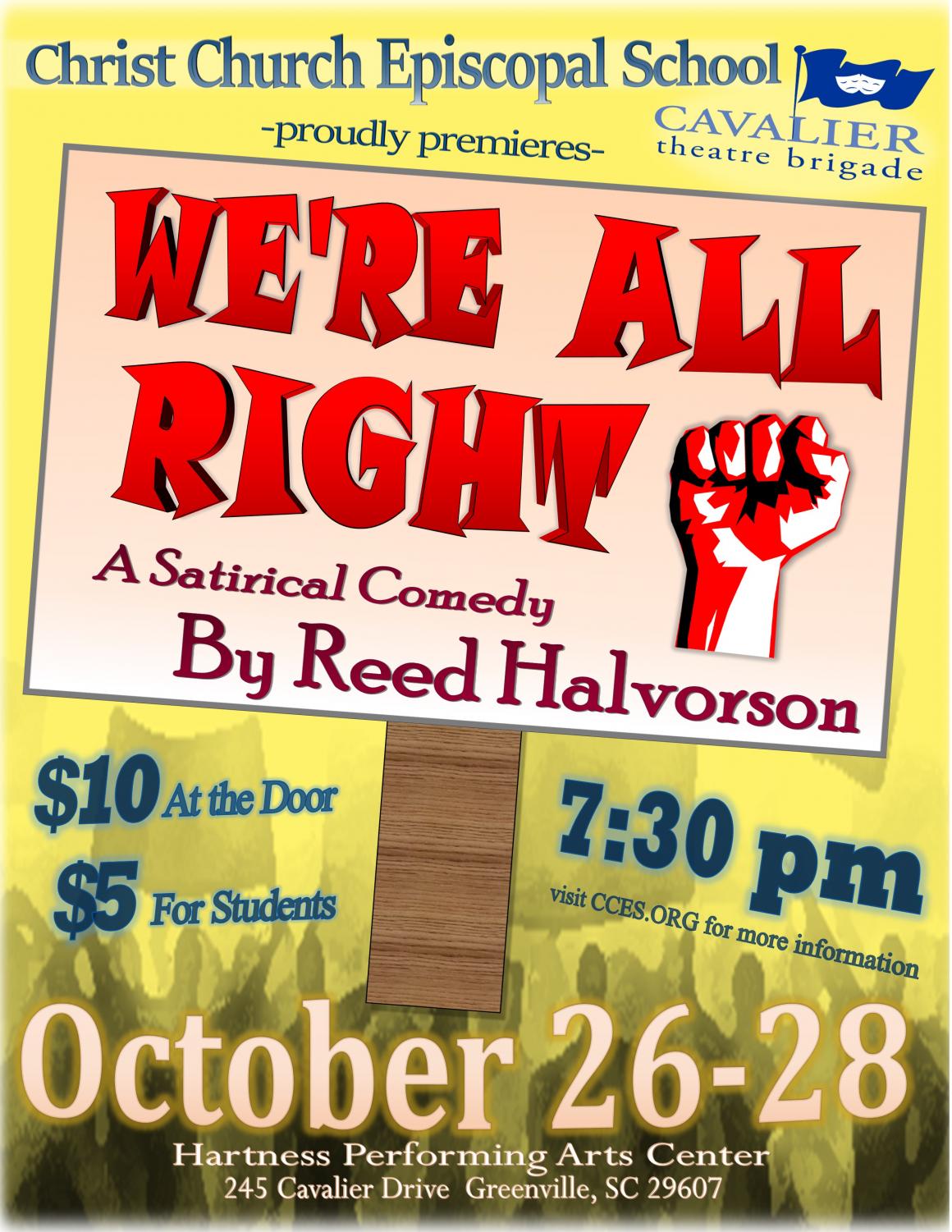 On October 26, the 2017 CCES fall play premiers – the newest, original one-act play from Mr. Halvorson. "We're All Right" is a satirical comedy set in a modern-day small town where every resident is forced to write with their right hand. The lead character in the story, played by sophomore Megan Allen, writes with her left hand and forms a rebellion called "the Lefties Deserve Rights" to change the town's ideas about those who are different. The message of this play centers around accepting differences of others and eliminating exclusion based on things that others cannot control. This theme closely aligns with the CCES acceptance policy, and Mr. Halvorson along the rest of the drama department believe that this message will be clear and well-received by the students at CCES.
The cast of "We're All Right" is made up of 19 cast members and 3 crew members. From November 2 to November 5, the cast and crew will travel to the South Carolina Theater Association (SCTA) High School Play Competition in Aiken, South Carolina. The cast will perform on November 3rd along with 31 other teams. Other events at the festival include workshops, college theater program auditions, and participation in the tech Olympics. All participants in the production look forward to attending the festival and sharing their hard work with the rest of the school.