Extended Essay Schedule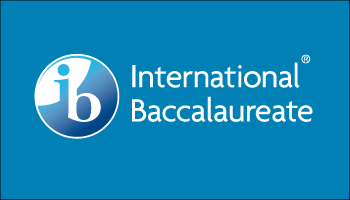 The IB senior class has finally come to the time that they must present their Extended Essays. Here is the schedule:
Wednesday, January 6, 2016
Lunch – Alessia De Luca: Total Destruction or possible chances of Life? The Effects of the Sun's Evolutionary Star Cycle on Life on Earth
3:30 – Claire Segura: Pay Attention! An Evaluation of the Etiology of Attention Deficit Hyperactivity Disorder
Thursday, January 7, 2016
Lunch – Blair Wilson: How Did This Happen? An Analysis of the Causes of Rheumatoid Arthritis
3:30 – Maggie Ramirez: Fading Music: An Exploration of the Acoustics of Auditoriums
Friday, January 8, 2016
Lunch – Jack McEvoy: The Truth Behind the Secrecy: An Analysis of the Central Intelligence Agency's Role in the Transition from the Cold War to American Wars in the Middle East
Monday, January 11, 2016
Lunch – Mikaela Towler: No Pain? Thanks Brain! An Analysis of the Body's Natural Ability to Conquer Pain
3:30 – Anna Schlappinger: Transforming Fear into Courage: Roma Ligocka's The Girl in the Red Coat
Tuesday, January 12, 2016
Lunch – Lee Cox: Bad Business: An Economic Analysis of the Transfer Market of Players in Europe's Professional Soccer Leagues
Wednesday, January 13, 2016
Lunch – Olivia Thurmond: American Immigration Reformed: A Legacy of the Civil Rights Movement
3:30 – Susanne Fritsch: "I Choose to be Happy": How Personal Success and Relationships Influence Our Happiness
Thursday, January 14, 2016
Friday, January 15, 2016
Lunch – Clara Riley: Is the Media Wearing You Thin? An Analysis of How Mass Media Can Influence The Development of Anorexia Nervosa
Monday, January 18, 2016
No school!
Tuesday, January 19, 2016
Lunch – Shipra Bethi: Achieving Perfect 20/20 Vision: The Efficacy of LASIK Refractive Eye Surgery
Wednesday, January 20, 2016
Lunch – Courtney Lee: As Seen on TV: A Deeper Look into the Historical Accuracy of Medicine in Downton Abbey
3:30 – Worth Gentry: Cutting the Way to Prosperity: Fiscal Policy in the Reagan Era
Thursday, January 21, 2016
Lunch – Marco Linner: Can You Talk Yourself to Success? An Analysis of the Effectiveness of Self-Talk in Sports
3:30 – Candy Zhao: The Elegant Rationals: An Exploration of Decimal Representation of Rational Numbers with Fermat's Little Theorem
Friday, January 22, 2016
Monday, January 25, 2016
Lunch (Private Dining Room!) – Stephan Schmitz-Justen: Why Care if They Are Imaginary? Real World Applications of Complex Numbers
Tuesday, January 26, 2016
Lunch (Private Dining Room!) – Anni Huang: Foreign Invasion or Inner Corruption: An Analysis of the Causes of the First Opium War
Wednesday, January 27, 2016
Lunch – Liam Barr: The Limitations of Democracy: An In-Depth Analysis of Popular Sovereignty in the Lincoln-Douglas Debates
3:30 – Mae Ling: Art Imitates Life: Frida Kahlo's Life as Told Through Her Self-Portraits
Thursday, January 28, 2016
Lunch – Courtney Foster: Unplugged and Fully Connected: Technology's Effects on the Development of Adolescent Peer Relationships
3:30 – Alexander Brotherton: Examining Big Brother. Has the Original Intent of the USA PATRIOT Act Been Realized?
Friday, January 29, 2016
Lunch – Andrew Zhang: The Price is Right – or Not? An Analysis of FLIK's Reliance on Factors Other Than Basic Demand Principles
Monday, February 1, 2016
Lunch – Keri Barker: The Silent Killers: Stress, Sleep Deprivation, and Personality Types
3:30 – Lukas Haneberg: The Kimberley Process: Has It Been Successful in Stopping Conflict Diamonds?
Tuesday, February 2, 2016
Lunch – Benjamin O'Brien: More Than Just a House: Frank Lloyd Wright's Usonian Dream
Wednesday, February 3, 2016
Lunch – Kate Williams: Adventure Awaits: Reconnecting with Nature in a Digital World
Thursday, February 4, 2016
Lunch – Anna-Lena Weber: The Shrinking Wage Gap: A Study of the Effects of Rising Chinese Wages on Reshoring