The Beat: A Wrap-Up of 2013 Music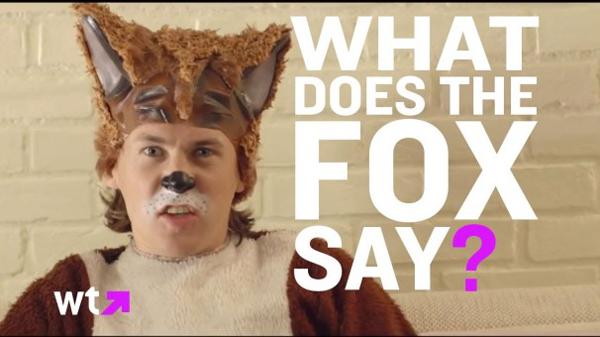 With the end of 2013 came an end to a memorable chapter of music history. Over the course of this past year, artists have risen and fallen, indie music has gained more popularity, and raunchy music videos have rattled the media. Some singers have launched their new careers in music by being on popular television shows, such as Selena Gomez from Wizards of Waverly Place, Ariana Grande from Victorious, and Lucy Hale from Pretty Little Liars, and others have earned their claim to fame by merely being "bizarre." It seems that nowadays the key to success in the music business is riding on a wrecking ball in a thrift shop while doing the Harlem Shake. After experiencing an overwhelming year of Justin Bieber drama, surprise albums, and Miley mania, there is one question that still remains: What does the fox say?
In the era of iTunes and YouTube, one-hit wonders are becoming considerably more common. YouTube allows viewers to watch music videos for free, and iTunes allows the buying of single songs. Free online radios, such as Pandora and Spotify, also provide ways to discover new and upcoming music. Together these music sources allow for the rise of independent artists and for random internet hits to torpedo through the top charts and dominate the radio. One example is Macklemore and Ryan Lewis's "Thrift Shop." Instead of relying solely on a music label gain popularity, the two rappers used the powers of internet and social media to work their way to the radio. Other internet sensations of 2013 include "Harlem Shake" by Baur, a techno dance song that started a trend of erratic YouTube videos, and "Blurred Lines" by Robin Thicke, featuring T.I. and Pharrell.
2013 was also chock full of major pop album releases. Last autumn, Katy Perry released her latest album Prism, including songs "Dark Horse" and "Roar." A few weeks later, Lady GaGa released her new album Artpop with the hit song "Applause." Justin Timberlake also made a comeback with his album The 20/20 Experience, and Drake released his new album Nothing Was The Same. Then right before the Christmas holiday, Beyoncé drops her surprise album Beyoncé, ending the year with a bang.
Alternative music also has creeped into the radio, gradually becoming mainstream. Alternative pop and techno hits of 2013 include Capital Cities "Safe and Sound," Daft Punk's "Get Lucky," Lorde's "Royals," and Tegan and Sara's "Closer." Other rising alternative artists include HAIM and The 1975.
Along with the rise of alternative music has come the death of rock 'n roll. All mainstream rock music nowadays either leans towards being pop or falls under the realm of alternative rock. Such rock bands that gained massive popularity in the past couple years include Imagine Dragons, Mumford and Sons, The Black Keys, and Bastille.
Overall 2013 was a transition year for music. A new wave of rock music hit the radio, and aspiring artists, such as Kacey Musgraves and Lorde, are on the fast track towards stardom.Not only has the music changed, but the artists have changed as well. Pop stars, such as Miley Cyrus, Justin Bieber, and Selena Gomez, left behind their former kid-pop music and have drastically matured their music styles. All of these rapid changes make up the history of 2013 pop culture and will give way to another exciting year of music in 2014.