The anticipated Emmys filled with many surprises
Monday night, the Emmys premiered with its usual light heartless and comical aspect. This year, the Emmys took a turn for the best with a surprise that no one saw coming. The Emmys started with Ricky Martin singing an awkward musical called "we solved it". The hashtags #me too became popular on Instagram after this showing. "We solved it" sings about diversity in Hollywood in a sarcastic, joking way. Kristen Bell made an appliance in this small musical defiantly adding some diversity. John Legend wrapped up the musical with his effortless, magical voice while casually strolling on stage. 
Most SNL characters made an appearance such as Kate McKinnon, Kenan Thompson, and Leslie Jones. The Emmy's seemed to be just another SNL skits filled with better dressed people. Part of the reason for SNL being so heavily influenced in the Emmys is due to the fact that Lorne Michaels, the creator of SNL, produced the ceremony. Immediately, the Emmys felt like another episode of SNL because the hosts were a part of SNL. Normally, famous comical actors, such as Jimmy Fallon were the host in previous years. However, this year Jost and Che were correct cast members of SNL and decided to both host.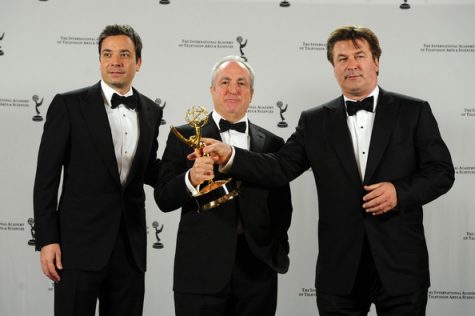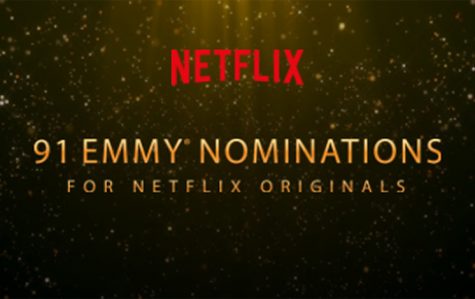 SNL mainly took an abundance of hits throughout the Emmys. For example, SNL host Donald Glover lost the category for male guest actor in a comedy. Although SNL was losing in the beginning, SNL won many prizes for a variety of sketches. Netflix and Amazon stole away major awards form SNL and are a threat to their success. Lorne Michaels commented that even though SNL had talk about shutting down, their show was picked up by NBC and will continue to succeed. 
Another highlight besides the SNL in the Emmys was that the Fonz finally won! After 40 years after his first Emmy nomination, he finally took home statuette. As you can see in the video, when he accepted the award he could only say "oh my gosh! Oh my gosh!" "I wrote this speech 43 years ago" for playing Fonz in Happy Days. 
To conclude, this Emmy award ceremony filled with both disappointment and excitement. The Emmys ended with much excitement when a surprise came around the corner. Glenn Weiss won outstanding director for a variety special. He Tok the chance by turning his acceptance speech into a proposal! As you can see in the video, when Glenn is saying his acceptance speech, he mentions his Mom who had previously passed away. He describes how that personal loss felt terrible and then goes on to mention how he never thought his heart would heal until he met his girlfriend. He brings her onto the stage and gets down on one knee and proposed. He puts his mom's ring on her finger and the two laughed and passionately kissed each other, while everyone in the audience was shedding tears. You could witness the surprise in the audience's faces and his girlfriend's face. This perfect ending to a crazy premise left everyone in tears and pure amazement for the spectacular night.