C-Harmony 2019 Results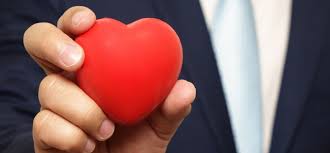 Hang on for a minute...we're trying to find some more stories you might like.
After a long week of crunching numbers, organizing spreadsheets, and finding matches, the 2019 C-Harmony results are finally here. Due to having more girls than guys, some lucky people got multiple matches. The CCES Journalism staff will also be in contact with some of you about potentially going on a filmed date for us to upload as a video project, so be on the lookout for that. Thanks for your participation and Happy Valentine's Day.
Jack Sasser/Emma Akerhielm (82% match)
Aidan Spinks/Elliot Boyd (82% match)
Kamryn Williams/Walker Millwood (100% match)
Kamryn Williams/Bennett Rogers (100% match)
Tripp Teague/Sarah Burgamy (82% match)
Patrick Weston/Sarah Phillips (100% match)
Antonia Kiriakides/Hayden Waters (82% match)
Jarod Picciano/Adelaide Vergnolle (82% match)
Mason Johnstone/Crawford Clayton (73% match)
Will Rogers/Campbell Hammond (73% match)
Vasco Bracale/Sara Grace Sierra (73% match)
Aidan Bell/Addie Cobb (82% match)
Pate Mayher/Diego Verriest (100% match)
Ben Essex/Emmy Dickerson (91% match)
William Heidtman/Mary Cage Carter (82% match)
Anna Hilgenberg/Eric Fernandez (73% match)
Michael Melton/Sydney Lee (73% match)
Sarah Allen/Cam Moser (73% match)
Thomas Mack/Cindy Xu (55% match)
Kate Glenn/Will Jennings (55% match)
Walker Hronchek/Halie Schroder (73% match)
Harris Houser/Emma Mcguire (73% match)
Mary Kathryn Jones/Jack Roberts (82% match)
EC Repp/Belle Fortson (82% match)
Catherine Shoffner/Jackson Martoccia (82% match)
Sophie Sasser/Arthur Bishop (91% match)
Meryl Hornish/Jay Lowder (73% match)
Jane Yang/Hayden Brown (73% match)
Brooks O'Hanlan/Anne Stuart Cox (73% match)
Cecelia Harber/Locke Swent (64% match)
Seth Gordon/Nina Rautenbach (73% match)
Hollis Cox/Hannah Morrell (82% match)
John Kopchinski/Megan Higgins (64% match)
Mia Bell/Riggs Faulkenberry (73% match)
Jamira Abercrombie/Aidan Pentaleri (73% match)
Kate Faris/Harris Crawford (73% match)
Christopher Nottingham/Shikea Reeder (82% match)
Daniel Verriest/Berkleigh Cook (73% match)
Abby Riddle/David DiBenedetto (73% match)
Jack Wofford/Alexandra Katz (82% match)
Mason Johnstone/Ayana Richburg (82% match)
Max Gallivan/Layla Thomas (73% match)
Jack Cassell/Peyton Gillespie (73% match)
Acy Abdis/Eli Powell (64% match)
Sam Pazdan/Kailee Morgan (64% match)
James Morton/Rachel Brashier (64% match)
Elizabeth Wilcox/Chapman Mann (73% match)
Lilly Maple/Thomas Clermont (64% match)
Harrison Horton/Gracie Patat (64% match)
Mac Ridgeway/Sara Schriver (64% match)
Brynn Lynaugh/Kevin Connaughton (64% match)
Charlotte Grover/Adam Schliesman (64% match)
Stu Pimentel/Marian Wiehan-Faesi (82% match)
Andrew Riordan/Amy Zhang (64% match)
Wyatt Boyd/Caroline Debloom (64% match)
Leonie Krienke/Alex Eastland (82% match)
Anil Chandler/Paula Neugebauer (64% match)
Hudson Adams/Emmie Patat (64% match)
Amelia Fortson/Austin Grover (64% match)
Luke Anderson/Campbell Hammond (64% match)
Eli Powell/Mimi Schofield (64% match)
Betty Frances Thomason/Davis Williams (64% match)
Chris Pappas/Anna Grace Haskins (64% match)
Sherry Li/Ian Paradis (83% match)
Charles Smith/Mary Philpot (64% match)
Emi Amaki/Ethan Riordan (64% match)
Max Hilgenberg/McCuen Thompson (64% match)
Scott Dolven/Eleanor Sutton-Smith (55% match)
Michael McGrady/Hailey Sanders (55% match)
Nicholas Prosperini/Anna Brady (55% match)
Aubrianna Pfaltzgraff/Kane Mullins (64% match)
Alexandra Fisher/Rafe Reynolds (64% match)
Brooke Jeray/Grant Dunham (55% match)
Catherine Waters/Tripp Teague (82% match)
Eleanor Clark/Wes Henderson (73% match)
Shantal Arias Cespedes/Wes Henderson (55% match)
Max Feild/Annie Williamson (64% match)
Kyra Cassell/Kelsey Morse (73% match)
James Stathakis/Melanie Yerkes (64% match)
Camille Hollis/Smith Sanford (55% match)
Frankie Haskins/Sophie Houser (55% match)
Amy Kate Williams/Aidan Owens (55% match)
Finn Waigand/Gracie Balogh (55% match)
Frankie Haskins/Rhett Adams (73% match)
Will James/Carolina Kappel (73% match)
Wes Henderson/Sarah Allen (82% match)
Jack Roberts/Mary Kathryn Jones (82% match)
Anja Sipp/Isaac Kornaros (55% match)
Lucy Kehl/Derek Werbowy (55% match)
Diana Geary/Patton Fowler (55% match)
Jack Eastland/Sallie McKissick (64% match)
Emily Birkmayer/Jakob Fritsch (64% match)
Mac Sanders/Virginia Weston (64% match)
Mileah Meyer/Benn Waigand (55% match)
Charlie Burger/McKinley Copenhaver (55% match)
Alek Jones/Mary Kathryn Lantz (55% match)
Cooper Stansell/Micah Finotti (82% match)
Stu Pimentel/Charlotte Grover (82% match)
Jackson Martoccia/Catherine Shoffner (82% match)
Addison Horton/Camp Williams (55% match)
Meredith Price/Austin Hinrichsen (55% match)
Logan Bradley/Jack Brooker (64% match)
Christa Bailey/Thomas Hyche (64% match)
Valentina Li/ Alexander Yerkes (73% match)
Ritika Surabhi/Blake Hornish (55% match)
Sherri Jiyang/Ryan Johnsen (55% match)
Arun Chandler/Megan Allen (55% match)
William Nicholson/Ella Stevens (55% match)
Cog Gregory/Emma Mecklenburg (55% match)
Elizabeth Kisner/Adams Easterby (55% match)
Bates Hinsdale/Jack Sanford (64% match)
Max Morgan/Dasia Yearby (64% match)
Patrick Weir/Paulina Pernitsch (55% match)
Nele Stroebel/ Johnathan Williams (55% match)
Reema Krishniah/Aidan Martin (55% match)
Francisco Mor/Olivia Lantz (55% match)
Julia Clermont/Frank Mims (55% match)
Lauren Ling/Frank Mims (55% match)
Sofia Renner Andreu/Kyle Jakubowicz (55% match)
Mac Sanders/Kate Faris (55% match)
McCrady Mann/Hailey Henderson (55% match)
Amanda Yerkes/Evan See (55% match)