USC President Visits Campus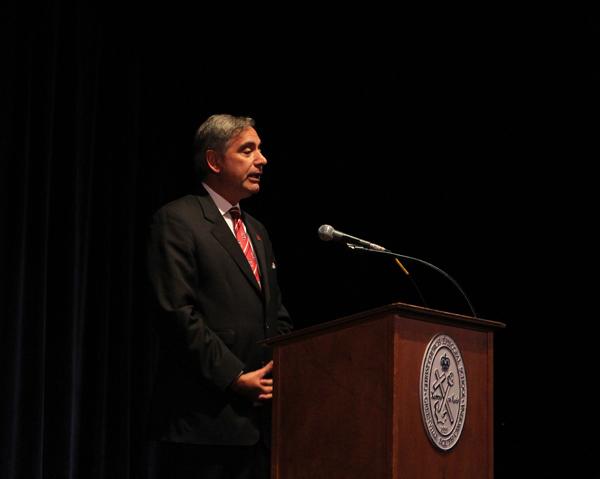 Harris Pastides, President of the University of South Carolina, recently stopped by the Christ Church Episcopal Upper School. He spoke to students and faculty about his journey in the academic world and making the jump from being a professor to president. According to the USC website, Pastides was the "first internal candidate for the presidency" to be elected. This remarkable achievement is coupled with the growth of the school, which has been named as having the top Honors College in the country.
Following his speech, Pastides took questions from the student audience, most of whom were too shy to ask any. One of the few asked regarded his place of residence on the famous USC horseshoe. Pastides told the crowd that he enjoys the proximity to the heart of campus and likes being able to walk out of his front door and be greeted by students. He went onto inform the students of his school's nationally-recognized international business program, a big draw for out-of-state candidates.
President Harris Pastides' visit to Christ Church allowed for students to understand the daily life of a college president, as well as hear more about a school that likely many of them are interested in attending.