Why the Vermont Catamounts Will Win the NCAA National Championship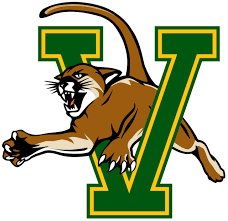 The Vermont Catamounts are shaping up to be the Cinderella story of the year. They have the fourth most productive starting five in college basketball, bolstered by star forward Ryan Davis, and point guard Ryan Shungu. The catamount basketball team is ranked #1 in their division (American East), with a beautiful record of 28-5. Catamount fans have been waiting for this moment for a long time and they've known that this would be their year from the beginning, with the bookstore pre-ordering America East Champions merch before the season even began. This confidence carried them through their excellent regular season and left them rearing to go and take on the seemingly daunting #4 seed Arkansas tonight. 
Vermont's offense runs at a slow pace, focused on protecting the basketball, however they always have deadly sharpshooters on the court. Vermont has a deadly three-point game, putting up a high volume of shots without sacrificing accuracy. That being said, the catamounts are also highly efficient in the paint, making it a daunting task to guard them. Catamount haters have brought the team's easy schedule to light, but this is just speculation.
The Catamounts face Arkansas at 9:20 pm Thursday, March 17. Although some point out the strong defense of Arkansas, it will be no match for Vermont's lethal offense. Look for Vermont to abuse the Razorbacks in the paint, while also mixing in their signature three-point shots. With the only real competition in the Midwest being Gonzaga, expect Vermont to sweep through the Midwest bracket, and inevitably finish their run with a national championship title.