CCES Sports News: Fall Sports Wrap-up/Winter Sports Preview
As the trees begin to slowly descend into leafless trunks with empty branches and the temperature starts to dip below 50 degrees, the mind of your typical CCES student transitions from thoughts of Cavalier football, volleyball, cross country, and tennis, and into thoughts of Cavalier basketball and wrestling.
Christ Church football showed an unbelievable amount of promise, narrowly missing the playoffs with injuries to 11 starters. With 35 underclassmen, the young CCES varsity team has loads of potential and will undoubtedly be looking to compete for State.
Cross Country competed at the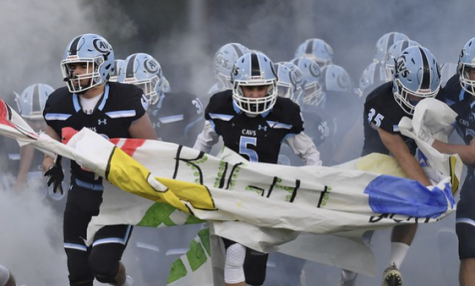 state meet last weekend to cap off another great XC season. Adelaide Vergnolle and James Morton both placed in the Top 10 and CCES had a total of 10 boys and girls place Top 50 in their respective divisions. Christ Church will have 9 returning State runners next year and, like the football team, looks poised to be in contention for State in the very near future.
Girls' Tennis, however, has continued their domination, maintaining a perfect 18-0 record and defeating Oceanside Collegiate in the State Championship on Saturday.
Varsity Field Hockey narrowly missed a winning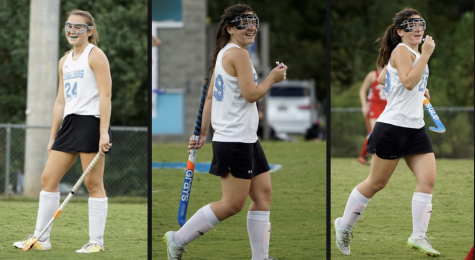 record, going 5-6 this year. Girls Golf maintained a 6-5 record, with wins over Greenville High, Wade Hampton, and Southside Christian.
Boys and Girls Swimming also enjoyed a great year, combining for a 19-3 record. The Girls team took 3A state, while Boys placed 3rd.
Volleyball got off to a strong 2-1 start to the year, but struggled as the year went on, losing 7 of their last 9 games. The team has plenty to look forward to, however, as the varsity team consists of 5 middle schoolers and 4 underclassmen. Needless to say, CCES volleyball has a very bright future ahead of them.
Christ Church is blessed to have so many fall sports, offering a wide variety of athletic options. Winter sports, however, are limited to wrestling and basketball.
Christ Church Wrestling has had far from a prestigious history. CCES has never had a full 14-man lineup and has had just one individual state champion since 2001 (Michael Stone, 2014). In his 1st year, coach Chris Teague attempted to redefine the wrestling program, increasing practice time and intensity. As a result, just 6 of the 22 wrestlers that began the 2017-2018 returned. Teague, however, has praised the chemistry and dynamic of this year's team and believes that CCES Wrestling will be taking a big step forward this year.
It's no secret that the Christ Church basketball team is filled to the brim with young talent, such as Sophomores John Butler (ranked #16 in the Class of 2021 by ESPN) and Bennett Rogers and Freshmen Mason Johnstone and Sam Perry. Leading scorer Rayshon Harrison returns to run point for the Cavs this year. The team has no seniors, but what it lacks in seniority, it makes up for in raw talented and athleticism. In his first year, Coach John Butler took CCES from a 2-18 record to 13-9. There's no doubt that the team has the potential to keep this upward momentum all the way to a State Championship.
The Girls' team is coming off a strong 22-3 season and looks to continue their dominance. Leading scorer Marissa Powe returns as a junior, as well as freshman McCall King and seniors Diana Geary and Erica Harris. As they once again compete for a 2A state championship, the Girls' basketball team is half of the Cavs potential program-wide dominance at basketball, and, after their 6th straight 19+ win season, they don't seem to be slowing down any time soon.