Team USA Struggles On and Off the Course at 2018 Ryder Cup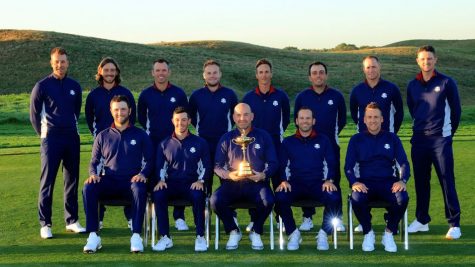 The Ryder Cup takes place every other year, as the twelve best professional golfers from the USA take on the twelve best of Europe. The competition alternates its location from Europe to the United States each time. It consists of twenty eight total matches; 16 doubles (two USA team members vs two European team members) and 12 singles on the final day. If a team wins a match, they receive a point, and they get half a point for a tied match. Europe has dominated the competition recently; winning nine of the last twelve. The US team has also not won in Europe since 1993. This year was no exception, as the United States was overwhelmed by Europe by a score of 17.5 to 10.5. The US opened up a 3-1 advantage after the Friday morning matches, but it was all Europe after that; winning 16.5/24 potential points. The only real drama that took place last week was off of the links after the competition had ended.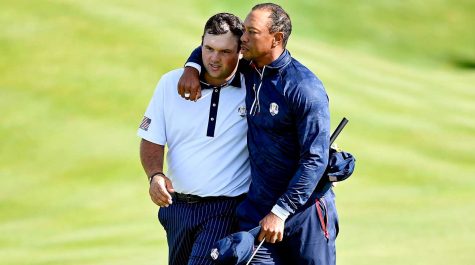 Many US fans were surprised to see Patrick Reed and Jordan Spieth were not paired together after their success at the 2016 Ryder Cup. Spieth and Reed went 2-1-1 together in the 2016 Ryder Cup, and they also had success at the 2017 President's Cup (a similar competition except with international golfers rather than European) ;going 3-0-1. Rather than Spieth and Reed being paired together, Reed teamed up with Tiger Woods, and Spieth teamed up with childhood friend Justin Thomas. Spieth and Thomas played well together going 3-1, which was the best record of any US pairing. However, Reed and Woods struggled together going 0-2. Reed struggled mightily, and ultimately, was benched before the final doubles matches. The surprise of US fans turned to shock when Reed stated "the issue is obviously with Jordan not wanting to play with me". Reed added that he was "blindsided" by Furyk's choice to not put the pair together. However, this was only the beginning of the drama for team USA. An anonymous, non-playing member of the US team said: "He is so full of s***. Blindsided my a**. He begged to play with Tiger". Jordan Spieth was asked why him and Reed were not paired together, and he provided a rather unsurprising response. "We were totally involved with every decision that was made. We had two potentially fantastic teams (Spieth-Thomas and Reed-Woods) and we went out confidently and tried to play our best" Spieth stated. US team captain, Jim Furyk, also stated that it was his decision to put Spieth and Thomas together, but he did not say whether it was his choice to put Reed and Woods together.  Reed and Spieth were not the only players with beef this week, as Dustin Johnson and Brooks Koepka got into a scram following the completion. It is unknown what the cause of Koepka and Johnson's dispute was

Patrick Reed also criticized the team captain, Jim Furyk, after he benched Reed twice. Reed stated that he should not have been benched considering his past Ryder cup record, but his play this week spoke otherwise. Reed was benched on the Friday and Saturday afternoon matches, and it is estimated that he would have shot 83 on his own ball during Reed and Tiger Woods' loss to Francesco Molinari and Tommy Fleetwood. Reed was able to turn it around on Sunday with a victory over Tyrell Hatton, but it was certainly a disappointing week on and off the course for then man previously dubbed Captain America due to his past Ryder Cup success.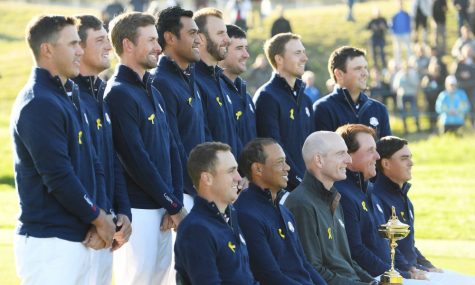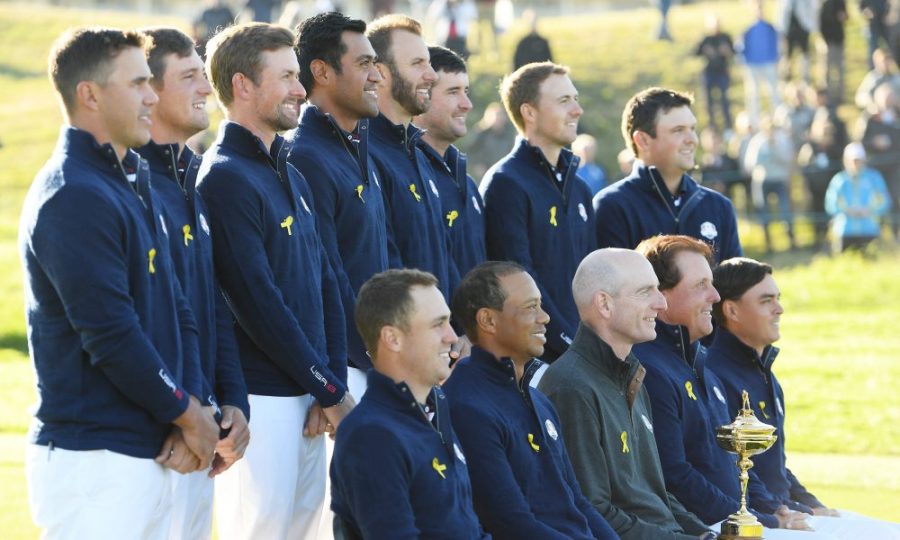 The same anonymous member of team USA that called Reed full of s***, also castigated Reed for not being a good team player. "He has no clue how to play team golf. I saw firsthand how bad of a team player he was. Eleven players understood the concept of team golf and only one didn't . Unfortunately, that one proved to be too costly for the team to overcome". This is not the first time Reed has been disliked by his teammates. Reed was caught cheating by his college teammates at the University of Georgia, and was eventually kicked off the team for this and other personal issues. After this, he transferred to Augusta State where Reed was again unpopular with his teammates. Reed's abrasive behavior led his teammates to vote to kick him off the team despite Reed being one of the best college players in the country. Ultimately, Reed remained on the team, but he was still despised by his teammates. During all this, Reed was able to lead Augusta State to consecutive national championships.

The US team had an off week and will play better, but they will have to improve their chemistry in order to compete at the next Ryder Cup. Patrick Reed is an instrumental part of team USA, but he must improve his attitude and become a better team player. This starts with owning up to his poor play. Reed played horrendously alongside Tiger, and he never owned up to his poor play. Tiger struggled as well and apologized to Reed for letting him down, but Reed never did the same. Reed played much worse, as he did not even finish several holes due to out of bounds and water balls. He also called out several members of the teams behind their backs. Reed struggled on the golf course, and he only made his case worse by criticizing his teammates. The team also must be more open with each other. Each member of the US team has a different opinion on what happened, and this is most likely due to the fact that they did not communicate with each other. If Reed truly was blindsided by his pairing, he should have voiced his concern earlier in the week rather than after the competition had concluded. If the US team can improve their communication, they will have a much better week at the next Ryder Cup.