Cavalier Football Begins Spring Practice
On Monday, May 15th, the Cavalier football team began spring practice for the upcoming season. The Cavs lost a large number of seniors on both offense and defense. On defense, all-region linemen Zach Idris and Ryan Putman along with all-region linebacker Daniel Dixon graduated. Offensively, the Cavs lost two all-region receivers: Chase Poplin and Lee Hudson along with all-region running back Radford Swent.
Fortunately, the Cavaliers have a strong core of players offensively who are returning, which include quarterback Ellis Millwood and wide receiver Jackson Houser who hope to lead the Cavs to a state championship. "The team has great leadership this year, I think we can use our intelligence to beat teams that are faster and bigger than us," said QB Ellis Millwood.
Coach Sammy Dixon also elected to move on and continue his coaching career as the defensive coordinator at Greer High School. Coach Dixon has been the defensive backs coach for over 10 years and is replaced by coach Willis Burkett who has pr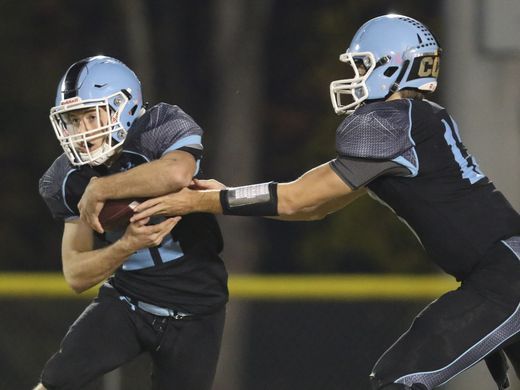 eviously served as the linebacker coach.
Now coaching the linebackers are Jase Bobo, son of athletic director Tommy Bobo, and head coach Don Frost. Spring practice includes doing drills at your position and getting refreshed and ready for the summer and the start of the season.