Shayla's Commitment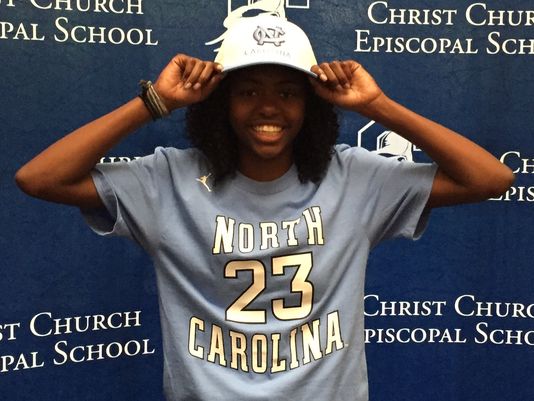 Junior guard Shayla committed to the University of North Carolina for basketball today during lunch. In case you missed it, above is a video of her commitment.
Shayla led the Christ Church basketball team to a state championship this past winter. She was named region player of the year, South Carolina 1A player of the year, Greenville County player of the year, among many other accolades.
Besides UNC, Shayla was also considering Wake Forest, Florida, Georgia, NC State, and South Carolina.
"It's her hard work, leadership, unselfishness, discipline, passion and love for the game that has awarded her this tremendous opportunity", Christ Church head girls basketball coach Toni Leopard said about her star player.
UNC finished this season ranked ninth in the country. The Tar Heels earned a four seed in the tournament and advanced to the Sweet Sixteen before losing to South Carolina.