AD Beach Leaves for St. Joe's
Coach Bobo has been named Interim Athletic Director.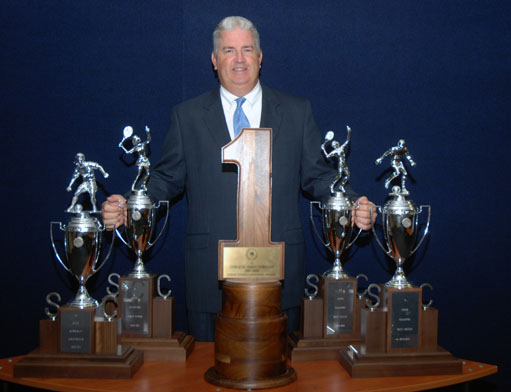 Over the past seven years, Christ Church athletics have grown tremendously. During this span, the Cavaliers have compiled 28 state championships (so many that a new trophy hall was built), added new teams, and upgraded facilities including the Cavalier Training Center.
Many of these accomplishments can be credited to Athletic Director RJ Beach who was AD during these past seven years. Despite his success at CCES, Beach announced on March 27 that he will be leaving Christ Church for rival St. Joseph's.
Beach had also served as the boys varsity basketball coach for the past twenty one years. He had already announced earlier in March that he would step down from that position next year but would still remain as the athletic director.
Coach Beach has done a fantastic job as athletic director here at Christ Church with the growth and glory that he has brought to the athletic program.
Since the 27th, Coach Tommy Bobo has been named the interim athletic director. This is Coach Bobo's first year at Christ Church; he has served as an assistant football coach and a physical education teacher this year. Coach Bobo has previous experience as an athletic director at Wren High School where he was also head football coach. Coach Bobo served as a football coach at Union High School and Dorman High School before coming to Christ Church.
Christ Church has lost a great athletic director but has been able to find a suitable and competent replacement with Coach Bobo.