Metro Boomin-Not All Heroes Wear Capes Album Review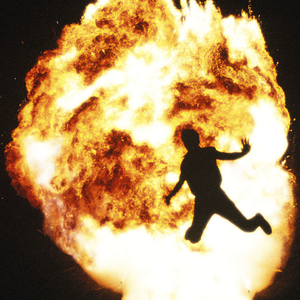 Atlanta producer Metro Boomin has been a major part of the ATL rap scene, contributing to Future's legendary trap album DS2 and last year's groundbreaking 21 Savage/Offset collaboration album Without Warning. His production work has been instrumental (no pun intended) in the development of the trap genre, and he does nothing but continue his legacy on Not All Heroes Wear Capes.
In all honesty, trap has never been my favorite genre. I've found repetitive 808 beats and mediocre (at best) lyrics have filled the trap scene with lazily written, just plain bad music that has infected the Billboard charts. Listening to this album, along with Travis Scott's Astroworld and Playboi Carti's Die Lit, completely changed by opinions on the genre.
The beautiful production that Metro contributes to this album feels effortless, but comes across as dark and hard-hitting, yet somehow silky smooth. The opening track , "10 AM/Save The World", with Gucci Mane, falls a little flat for me. The production is there, as it is throughout the entire album, but Gucci Mane seems to fail to deliver anything notable or memorable. "Overdue", one of 4 songs where Houston rapper Travis Scott makes an appearance, is an improvement on "10 AM", but still leaves some to be desired. There's not any bad songs on the album, there's just several unmemorable and mediocre ones. That is not the case, however, on the 21 Savage track "Don't Come Out The House", where Atlanta rapper 21 Savage delivers the best verse on the entire album in a quiet, uneasy, whispery flow. 21's verse compliments the eery production perfectly and is a great example of Metro bringing out the best in 21 Savage. "Dreamcatcher" and "Space Cadet" both have good contributions from Swae Lee and Gunna, respectively, and are definite highlights of the album. On "10 Freaky Girls", 21 Savage reappears, but doesn't deliver the way he did on his previous track. The lyricism is lacking to say the least, with Savage rapping the line "All them chains/Rest in Peace to Harriet Tubman". I understand that lyrical ability is not the signature skill of any rapper appearing on the album, but I have to draw the line in the sand when comparing the amount of gold chains you have to the chains that held down African-American slaves during the 19th century. After "10 Freaky Girls", the album begins to slow down. The last 7 songs are, in general, forgettable. The WizKid/Offset/J. Balvin track "Only You" attempts to keep the album sharp, but it ends on a dull note, with the Drake/Offset lead single "No Complaints". The strong start to the album, however, more than makes up for the handful of lackluster songs that round out Not All Heroes Wear Capes.
The one thing that I've felt has been missing in the Atlanta rap scene is originality. Lil Baby and Gunna, in my eyes, are just worse versions of Young Thug. Lil Yachty's debut was promising, but he began to drown in his influences on Lil Boat 2 and Teenage Emotions. This album is different. This album is something fresh. This album is something new. This album is actually….good.