The Beat: South by Southwest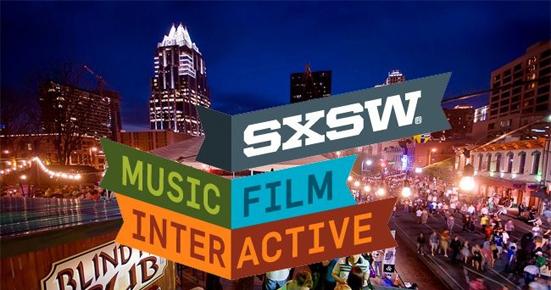 When people talk music festivals, an almost reflex-like reaction is to think, "Bonnaroo."  However, those who have been to or even heard of South by Southwest, also known as SXSW, may not be so fast to think of Tennessee's mega music festival.
SXSW kicked off festivities in Austin, Texas on March 8, with its Interactive leg of the event. The Interactive portion lasted from March 8 through the 12.  This part of SXSW focuses on and displays the newest ideas for video games, technology, and innovative ideas.
Also beginning on March 8, was the Film portion.  The Film portion features narratives, documentaries, short, and animated films.  This is a time for aspiring artists to debut their work to potential contractors and fans.
Although the Interactive and Film portions of the festival are popular, the Music part, beginning on March 12, is what draws most people Austin.  Like the Film and Interactive portions, the Music portion brings in aspiring bands and artists hoping to make it big.  Because of this, many unknown bands fill the streets with their own funky tunes.
However, underground bands are not the only ones present at the nine-day event.  A couple of the headliners this year were Justin Timberlake and Fall Out Boy.  The fans even got a special treat with a last minute add-on: Prince.  The legendary Purple Rain, Raspberry Beret, Kiss, performer decided to show Austin how his hometown does music when he said, "They called our people and said they wanted some funk in Austin… We're gonna show you how we do it in Minneapolis." With that, Prince went on to perform a 160-minute, six-encore show according to Time Entertainment.
Other bands to perform this year were "Vampire Weekend," "The Yeah Yeah Yeahs," and "Atlas Genius."  The festival concluded on March 17.  Although SXSW is over this year, there is always next year.  Looking for something weird, funky, out-there, or maybe a combination of all three?  Then go to SXSW and experience the thrilling participation in the annual festival.