Altar'd State Review: Stand Out For Good
January 9, 2020
Parked right next to Justice in the Haywood Mall is the store you've been searching for, the one all your friends rave about. Christmas bells and fairy lights hang over the entrance. Beautiful holiday dresses and coats surround a merry little tree in the display window. The subtle scent of holiday candles fills the air, while carols provide a musical background for your shopping experience. This is just the beginning of a wonderful trip to Altar'd State.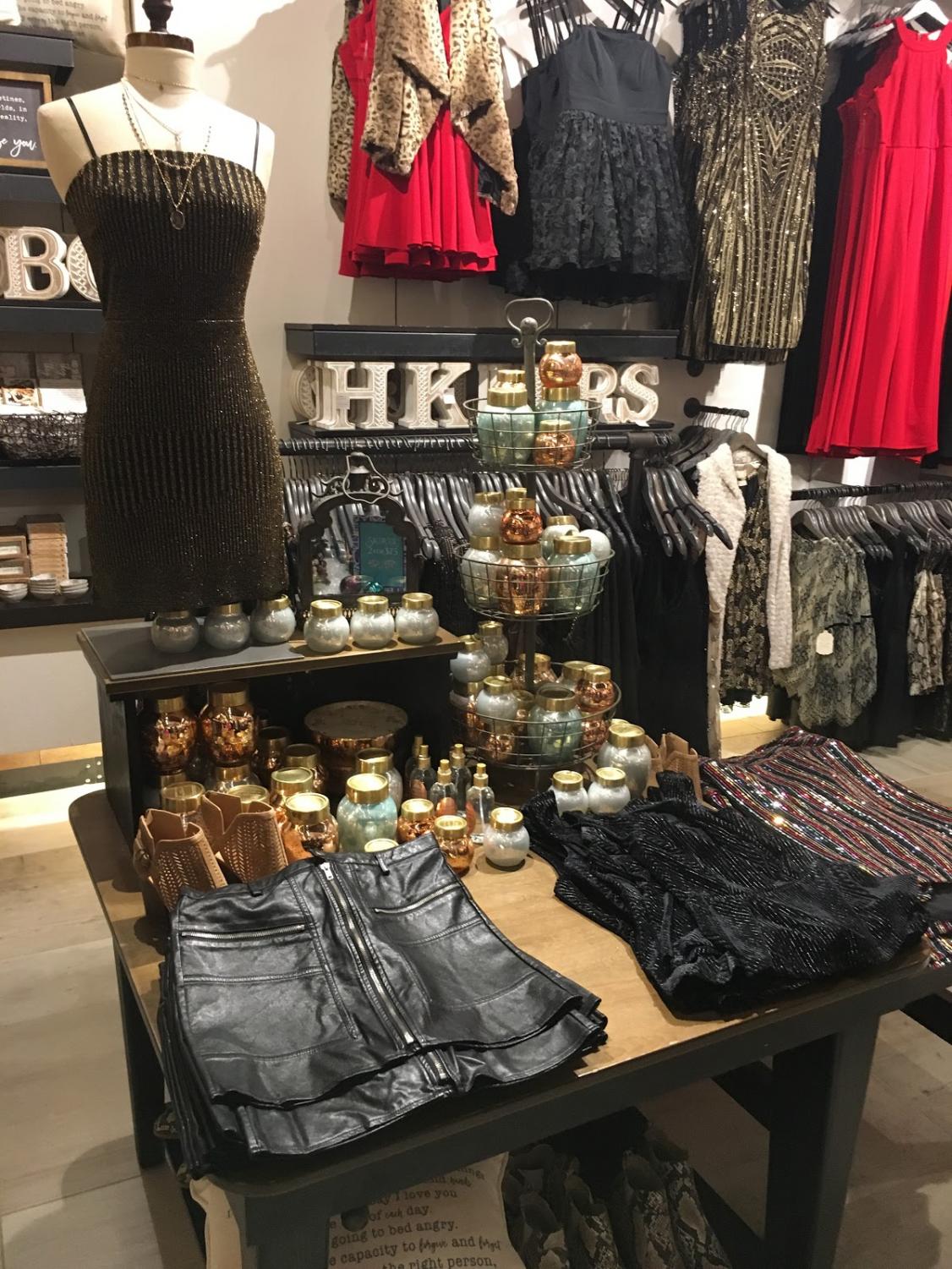 Inside await the most beautiful clothes you've ever laid eyes on. Sequined tops and woolly scarves and furry jackets, all awash with warm wintry hues, are just a few of the things you're dying to try on. You notice that there are formal gowns hung right next to casual wear. Whereas most stores would have clearly marked sections of clothing, Altar'd State aesthetically arranges different styles of clothing together seamlessly. The store isn't remarkably large, but it seems that around every corner there's another nook where special treasures hide, just waiting to be bought. Everything is clearly well-made and high-quality, and though any of these pieces could be classified as "trendy", you can tell that they "stay true to their own style," as Leah Braisier puts it.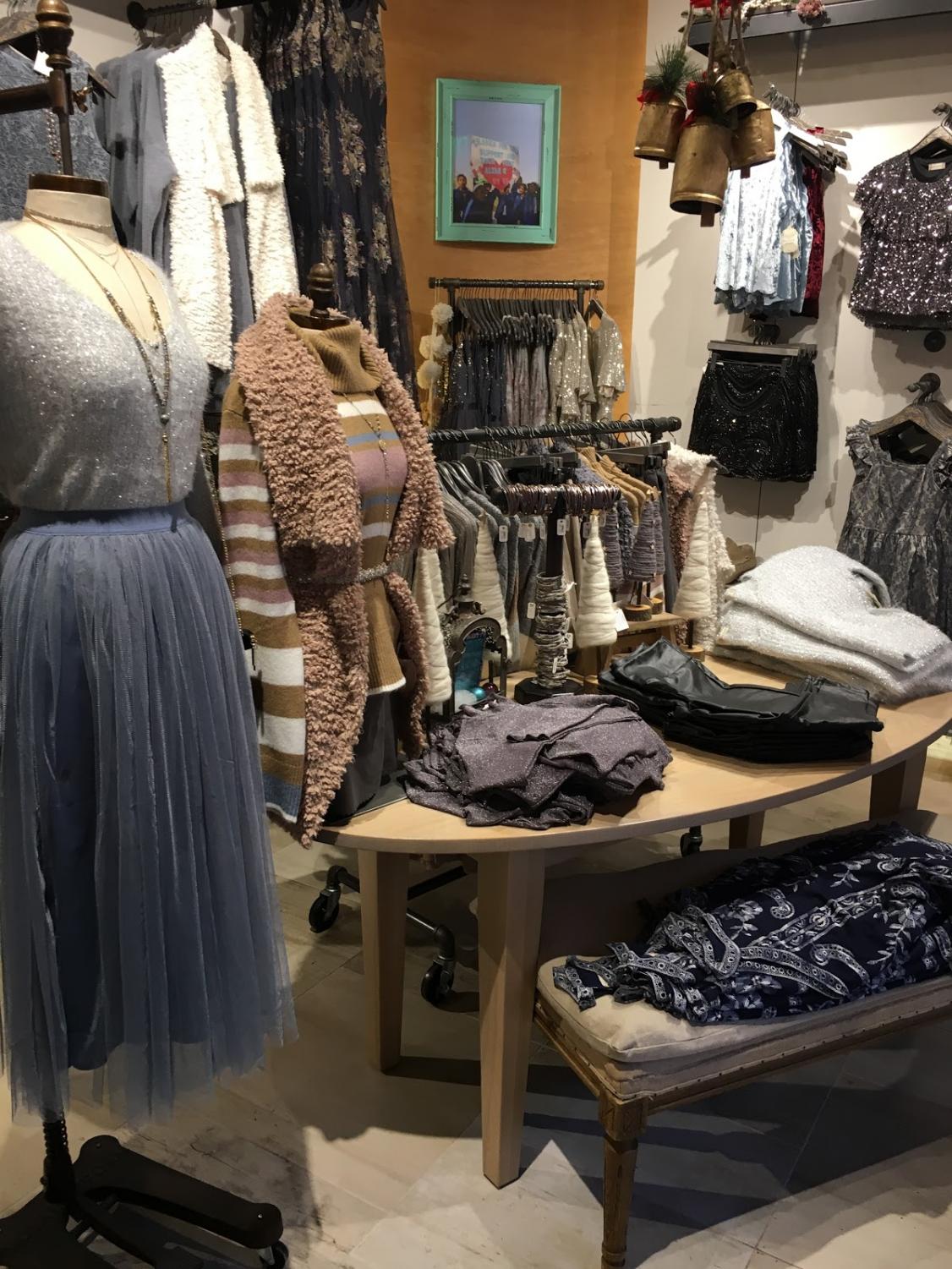 Within three minutes, an assistant is at your side telling you about the latest sales and asking if you need anything. Once you have a 20-pound armful of clothes, they will kindly show you to a fitting room, which is just as tastefully decorated as the rest of the store. As you're trying on clothes, you overhear one of the assistants talking to the customer about how much she loves her job and that she's so glad to be working with such a wonderful company. 
And this is the moment you've been waiting for: you finally get to see what the clothes look like on, and it's magical. Everything is comfortable and stylish and somehow exactly what you've been looking for, even if you didn't know it. The same assistant you heard earlier, a pretty blonde named Cassia, tells you how beautiful you look. 
Once you've tried on everything and are ready to make your purchase, you spot a plaque on the back wall, typed in and old-fashioned font and framed above another shelf of trinkets. It reads: "The mission to give back: Every purchase helps charitable organizations locally and internationally." There's a small mahogany table with information cards about helping charities – they rotate to different ones every month or two – and a basket full of colorful pebbles."You can take one, say a prayer for the needy or the homeless, and drop it in the glass case," a friendly assistant tells you. You learn that this month, they are serving Meals on Wheels, a charity CCES has helped every year, and you feel a sort of connection to the store. It's exactly as unique and special as your friends told you it was. No wonder they are such a thriving company, or that they have 100 different locations nationwide as of July 2014.
Once you've left the store and go out into the bustling walkway of the mall, you feel like you've done something good, even though you're the one leaving with a bagful of beautiful clothing. You feel like a part of something bigger. That's why I highly recommend Altar'd State – not only for it's high-quality clothing, commitment to customer satisfaction, personal experience, and overall positive vibe, but because it gives back. You feel the spirit of giving, which is what we should all be thinking about even as the holidays come to a close. And you can still pick up some gifts for your family, knowing that you're giving another gift to those in need. 
Visit the website here: https://www.altardstate.com/