2020 NFL Draft: Winners and Losers of the First Virtual NFL Draft
May 1, 2020
Today's world finds itself desiring hope and change, yearning for opportunities for instant improvement. For strugglin NFL franchises, last week's NFL draft signified exactly that. The NFL Draft stands alone in the sports world as one of the most sacred traditions in the sports world. And, like the rest of the sports world, the 2020 NFL Draft felt the devastating effects of Covid-19. The first NFL virtual draft was a sight to see: commissioner Roger Goodell announced picks in the comfort of his own living room and team executives made phone calls from their makeshift war rooms. Circumstances aside, this year's draft was fascinating to say the least, leaving behind a clear set of winners and losers. CCES News evaluates which teams brought in the best and the worst classes out of this year's crop:
Winners
Cincinnati Bengals 
The obvious highlight in the Bengals' draft is undeniably Joe Burrow, a Hesiman winner coming off one of the most impressive seasons in recent history. Burrow possesses everything the Bengals need in the QB of their future: a ridiculously high football IQ, a strong arm, and pinpoint accuracy. There were some doubts about Burrow's ability to adapt into certain NFL schemes, but in Cincinnati, the Bengals will be able to build an offense around their new franchise QB. They bolstered their offensive weapons in the later rounds, selecting All-ACC WR Tee Higgins in the 3rd and Kansas lineman Hakeem Adeniji in the 6th. They added Wyoming LB Logan Wilson, All-American LB Akeem Davis-Gaither, and Notre Dame DE Khalid Kareem, among others, to round out their defense.
Cleveland Browns 
A historically terrible team in the draft, Cleveland saw several high-caliber prospects fall to them, picking perhaps the best lineman in the draft at the 10th pick with Tristain Wirfs, and picking up LSU Safety Grant Delpit in the 2nd. The later rounds saw Cleveland pick up Jordan Elliott, who could be one of the best defensive linemen in the draft, and various offensive weapons, such as WR Donovan Peoples-Jones, who the Browns drafted in the 6th. Peoples-Jones was a projected 3rd rounder with a 6'2" frame and solid route running, a weapon that could instantly be utilized in a Baker Mayfield passing scheme.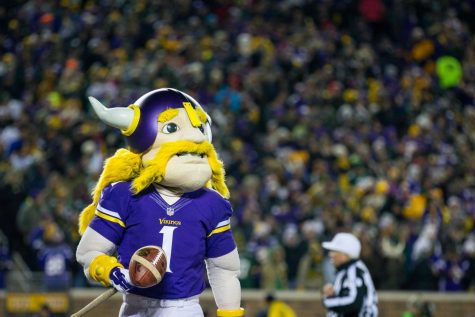 Minnesota Vikings 
The Vikings' draft class can be described in one word: volume. Picking up 16 players in the draft, Minnesota bolstered their defense, finding Day 3 studs such as Baylor's James Lynch, one of the more explosive defensive linemen in the draft. South Carolina's DJ Wonnum joins Lynch on the Vikings D-line, rounding out a young pass rushing group that makes the Vikings D deadly. 
Drew Lock
The life of Denver's young developing QB just got a whole lot easier. The Broncos stocked Lock with raw talent in his new receiving core, with Alabama WR Jerry Jeudy and Penn State speedster KJ Hamler going to the Broncos in the first two rounds. 
Just missing the cut: Baltimore Ravens, Arizona Cardinals, Miami Dolphins, Panthers Defense
Losers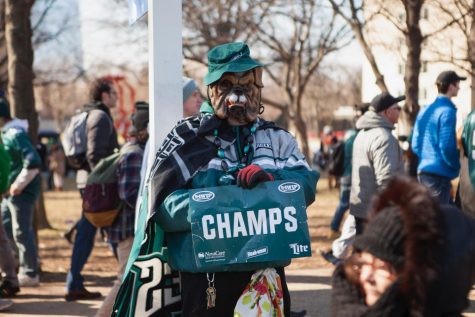 Jalen Hurts
You have to feel for Jalen Hurts here. After losing the Alabama QB battle to Miami Dolphins pick Tua Tagovailoa, Hurts put together a solid season at Oklahoma. There were some doubts about Hurts' ability to make reads at the next level, but he was viewed as a solid 3rd or 4th rounder who could develop behind a high IQ veteran and flourish in a good system. Instead, Hurts went in the 2nd round to the Philadelphia Eagles, a team with an already young starting QB in Carson Wentz. A QB battle isn't anticipated, but Hurts finds himself in a hostile environment in Philadelphia.
Green Bay Packers
The Packers needed receiving weapons for future Hall of Famer Aaron Rodgers. It's an objective fact that they're bone dry behind Davante Adams and, with one of the better WR classes in years, this draft looked like an opportunity to grab a talented young WR, even in the 2nd or 3rd. Instead, Green Bay used their first 3 picks on Utah State QB Jordan Love (who they traded up for), Boston College RB A.J. Dillon, and Cincy TE Josiah Degura. All respectable players, no doubt, but the fit in Green Bay is questionable for all 3. 
Jake Fromm 
QB Jake Fromm watched his draft stock plummet, as, once a projected 3rd round pick, Fromm watched himself fall to the late 5th round, where the Buffalo Bills selected him to back up Josh Allen. If he develops well, there's no reason he can't eventually challenge Allen for his position, but it's far from an ideal position for the Georgia QB. 
Just missing the cut: Chicago Bears, Las Vegas Raiders, Aaron Rodgers