Cavs Wrestling Shows Out At Raider Rumble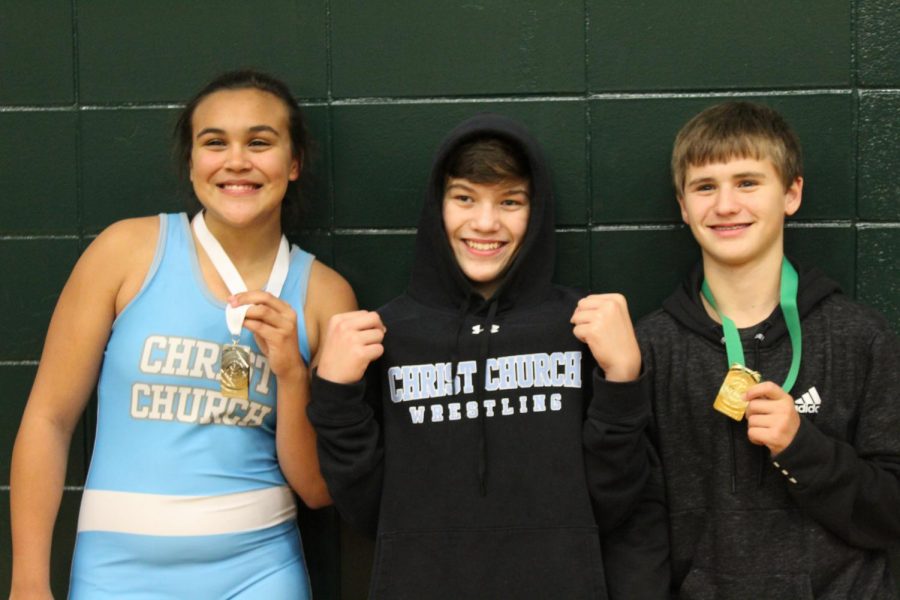 Saturday mornings, for some, mean waking up at 8 A.M. with a bowl of cereal, watching Cartoon Network. For many, Saturday mornings are an opportunity to catch up on lost sleep from the week. But for the Christ Church wrestling team, Saturday mornings are game time. Waking up at 6:00 A.M., the Christ Church JV/MS wrestling team competed at Laurens High School this past weekend in their first tournament of the year.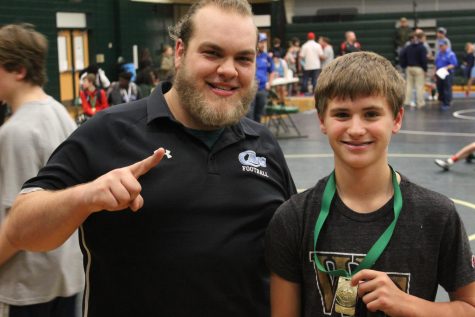 The team showed out at the 9th annual Laurens Raider Rumble. The four competing wrestlers won matches against wrestlers from 5A powerhouses such as Hillcrest, Byrnes, and Dorman. 8th grade wrestler Rhodes Feild won his first career match, pinning his opponent in the first period, before going on to win his entire bracket and receiving a gold medal. Collin Williams also worked his way through the tournament, winning every single one of his matches with a 1st period pin. Freshman Dasia Yearby placed 2nd place in her bracket, defeating wrestlers from Westside and Dorman. Freshman Alex Eastland placed 3rd in his fourth ever tournament.
The team was led by Assistant Coach Ken Ramey, coaching his first tournament (head coach Chris Teague was at a tournament in Woodmont with several of the team's Juniors). His first tournament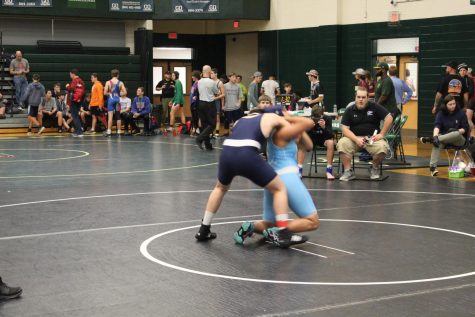 was a complete success, as he coached the team to an impressive 9-3 record. The Cavs will compete at the Patriot Scuffle in Powdersville this Saturday, December 8th.