Album Review: Eternal Atake (Deluxe) by Lil Uzi Vert
March 13, 2020
Rarely has an album so strongly held the attention of the public as Lil Uzi Vert's Eternal Atake has. First announced in July 2018, Eternal Atake has seen it all. Between its announcement and its release, Lil Uzi Vert has:
Released the album's cover art (which became the subject of a lawsuit from the Heaven's Gate cult

Confirmed that the album was complete

Announced his retirement from music

Claimed to have deleted every song he had ever written

Announced his return to music

Claimed to have been held captive by a label dispute and

Released 5 singles (one of which was promptly removed from all streaming services)
So, yeah. I guess you could say this album has had some anticipation.
The hype behind Eternal Atake was somewhat of a cultural phenomenon. For months, fans pleaded with Uzi for the album's release. With 19 months of anticipation built up, the Twitter world exploded as Uzi began to tease the album, setting a release date of March 13th. However, a week before the announced release date, Uzi released the album on all streaming services. The surprise release only further blew up Twitter, as "Eternal Atake" remained trending all day. 
Lil Uzi Vert's work, in my eyes, has been defined by consistency. Throughout all of his albums, Uzi has constantly delivered his own brand of melodic trap music. Birthed from the 2016 "mumble rap" explosion, Uzi has had some of the strongest staying power of any of his contemporaries. Fellow "Lil" rappers Lil Yachty and Lil Pump have both seen steep career declines after releases of their respective panned sophomore albums (Teenage Emotions and Harverd Dropout). Uzi's work has, in the past, been fueled by his undeniable talent for creating catchy melodies, his unique rockstar aesthetic, and his synth driven production . Uzi's 2016 release "Lil Uzi Vert v.s. The World" perhaps is the best example of "peak Uzi". The Don Cannon-produced beats served as a perfect backdrop to a slew of infectious Uzi hooks. 
It is clear that Uzi has the trap formula down. But with this release, I expected something fresh from the Philadelphia rapper. With the release of a 5 minute album trailer preceding the album's release, a creative, well-shot video in which Uzi is abducted by aliens and taken to space, I had high hopes for Eternal Atake as a genre-defining concept trap album. That being said, it may have been my fault when I reached the end of the album thoroughly disappointed.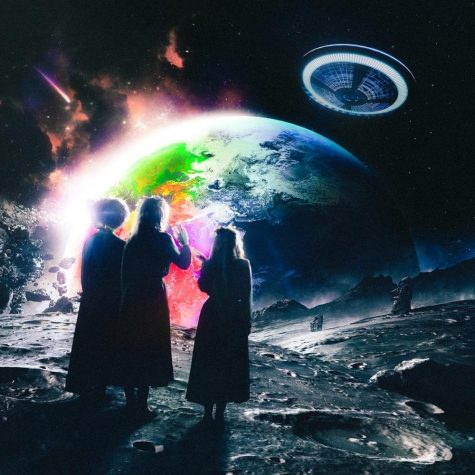 Stylistically, Eternal Atake takes the same approach as any other Uzi album. The lyrics generally deal with expensive watches, Glocks, and fast cars. The beats remain somewhat generic throughout, only half-exploring the space theme that Uzi set up. The signature hooks appear throughout, though are less emphasized than in past releases. 
The contrasts between Eternal Atake and past Uzi albums are actually the most interesting aspects of the album. The utilization of a variety of flows throughout the album is a new sound for Uzi. With less emphasis placed on his signature hooks, Uzi raps a lot more on this album. Though Uzi's technical rapping does leave some to be desired, it's notable that there was at least some sort of attempt to do something new with Eternal Atake.
The main tragedy of this album, however, is the unexplored potential with the thematic meaning and structured storyline presented. In researching Lil Uzi's Twitter replies, it is apparent that Eternal Atake is structured as a concept album. There are a few "skits" placed at the end of various songs, where Uzi attempts to put together a cohesive story of alien invasion. The concept, however, falls flat on its face. The skits are awkward and vague, and don't really do anything to create any interest in the storyline Uzi is trying to present. Also on Uzi's Twitter is the mention of two of the rapper's new alter egos: Orenji and Baby Pluto. The album, according to Uzi, is divided between Baby Pluto, Lil Uzi Vert, and Orenji, explaining the change of pace between the beginning, middle, and end of the album. The meaning here is lost on me. 
The initial 18 songs released are not bad songs. Uzi actually delivered a mostly solid set of tracks ("That Way" and "Urgency" are the most glaring exceptions, along with some yawn-inducing filler tracks like "Bust Me").  But the main problem with Eternal Atake is that it bit off more than it could chew. Off the back of 19 months of hype, Uzi delivered a solid set of songs. If you're just looking for the typical Uzi formula, it's here. Nothing special, nothing horrific. But, at least from me, more was expected. What could have been a fresh, creative concept album instead became a decent trap album. Whether that is a tragedy or not depends on your expectations from Uzi. But for me, it simply doesn't warrant a score above a 7. 
Rating: 6.7/10
Best Tracks: Venetia, Prices, I'm Sorry
Worst Tracks: Urgency, That Way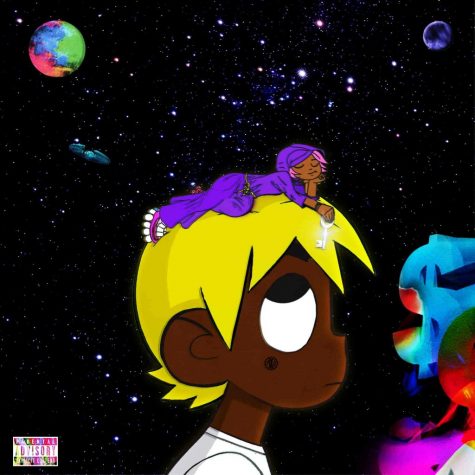 Lil Uzi Vert vs The World 2
One album simply was not enough for Lil Uzi Vert. After teasing a deluxe edition to Eternal Atake
, Uzi clarified rumors, announcing that he would be releasing a sequel to 2016's Lil Uzi Vert vs The World. After a release delayed by around 8 hours, "Eternal Atake (Deluxe): LUV vs The World 2" finally appeared on Spotify. A quick glance at th
e track list, the album already distinguishes itself from Eternal Atake. While its predecessor contained just one feature (Syd on "Urgency"), 7 of the 14 tracks on LUV vs the World 2 feature guest verses. Though it is unclear whether Uzi himself considers this anextension of Eternal Atake or a standalone project, the abduction storyline Uzi attempted to explore in Eternal Atake is not present here, which seems to do a lot of favors for LUV vs the World 2. 
With a less cohesive sound, Uzi is clearly going back to his roots. With the hooks and beats that Uzi utilizes here, the sound is more consistent with 2016 Uzi than the Uzi on Eternal Atake. The infectious melodies Uzi is known for create a more fun, cheerful atmosphere than the tone perpetuated by the hard hitting verses on Eternal Atake. The production, mainly split between industry greats Oogie Mane and Pierre Bourne, is generally a highlight here. The generic trap beats that held back a lot of the filler tracks on Eternal Atake doesn't show up here. The opening track "Myron", as well as Wheezy-produced track "Strawberry Peels" are some of the stronger beats on here, though the latter is held back by disappointing features from Young Thug and Gunna. The features are, in reality, a mixed bag. Chief Keef's contributions to "Bean (Kobe) and 21 Savage's verse on "Yessirskiii" are high points of the album, while Young Nudy's feature on "Money Spread" was poorly mixed and lazy. 
The bottom line on Lil Uzi Vert vs the World 2 is that it fills its role perfectly. Though the tracks are individually entertaining, and most would have been high points on Eternal Atake (notably the opening 4 track run), they don't fit the theme of their predecessor. Unlike its predecessor, however, Uzi doesn't pretend that Lil Uzi Vert vs the World 2 is something that its not. It's an entertaining mindless trap album, and it's a fun listen with some replay value. It is, however, still hard to shake the feeling that Uzi is capable of putting together a lot stronger of a project. It may be another 19 months until we get another release from the rapper, but, next time, I hope Uzi gives us the genre-defining trap album he's capable of making.
Rating: 7.8/10
Best Tracks: Myron, Bean (Kobe), Yessirskiii, Trap This Way (This Way)
Worst Tracks: Strawberry Peels, Money Spread