The Social Acceptabilities of Christmas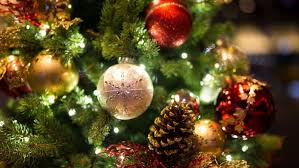 It's the most wonderful time of the year. Or at least that's what you'll constantly hear on radio from November until Christmas. Starting approximately 2 A.M. on November 1st, Greenville radio station WYMI-102.5 began playing strictly Christmas music on their radio station. This move created mass controversy among the CCES Journalism staff, exposing a wide range of varying opinions on Christmas activities. But it's time to set the record straight on the boundaries of social acceptabilities regarding Christmas media and events.
December 26th is one of the worst days of the entire year. The feeling of emptiness and dissatisfaction, constantly desiring more of the joy produced by the Christmas season. The excitement felt leading up to Christmas is what makes the holiday so great. But some have taken the Christmas season too far.
Immediately after Thanksgiving dinner, I retreated to the couch with a plate of pecan pie and began to scroll through the TV Guide. After watching a few drives of the Saints-Falcons game, I came upon Christmas Cookie Challenge on the Food network. Switching to Christmas programming before Thanksgiving had ended was a move met with groans and complaints from my family. However, this move was totally socially acceptable. The Christmas season is a science and there's a strict formula to follow.
Phase One of Christmas begins on November 1st. This is not to say that it is okay to listen to Christmas music on the 1st day of November and it is definitely not to say that it is okay to bake Christmas cookies right after eating Halloween candy. Rather, Phase One denotes that it is okay to begin to think about your Christmas list. Though it is far from "final draft to Santa" time, November 1st is the right time to look at things in catalogs or at "As Seen On TV" stores and think, "Whoa, I might want that for Christmas".
Phase Two is not a set date. Rather than beginning on a specific day, Phase Two begins when you see the 1st Christmas-themed car commercial. Whether it is a commercial involving a  completely unrealistic gift exchange involving a $90,000 Mazda or an ad suggesting the Santa Claus himself drives a Toyota, car commercials are an essential part of the Christmas season. By the end of the month, you'll likely be more than tired of them, so enjoy the first one while you can. During Phase Two, you are allowed to begin your rough draft of your letter to Santa. It must be written in crayon or colored pencil and must not be done in a primary color. Remember, this is a very rough draft. Proofreading is not required and comma errors are allowed. If writing letters is not your thing, it is also okay to begin dropping hints to others about your Christmas desires. This is critical if you expect people to go Black Friday shopping for your Christmas gift, so if you're hoping for an iPhone XS or that new Honda that you keep seeing ads about, it would probably be a good idea to subtly bring that up. If, by Thanksgiving, you have not seen a Christmas car commercial (meaning you likely live under a literal rock), Phase Two is skipped.
The 3rd stage of the Christmas season begins at an important time of the year: Thanksgiving. It is one of the shortest phases, as it lasts only a few hours. From 12:01 A.M. Thanksgiving morning until Thanksgiving dinner, it becomes acceptable to begin planning Christmas dinner. As the smell of turkey and stuffing fills your house, it is only natural for your mind to begin to drift to thoughts of that delicious Christmas dinner.
After Thanksgiving dinner, most forms of Christmas media becomes allowed. Christmas movies, Christmas themed TV Shows (such as the aforementioned Christmas Cookie Challenge), and most Christmas songs are available to be enjoyed (the one exception is Paul McCartney's "Wonderful Christmastime", which should never be listened to, any time of the year.) Like Phase 3, the 4th Stage is also quite brief, ending at the start of Black Friday.
Black Friday kicks off Part 5 of Christmas and, obviously, is the first day of socially acceptable Christmas shopping. Black Friday, as well as the week that follows, is prime gift shopping time, as it offers an opportunity to knock out all shopping before the month of December even begins. So be sure to drive out to your local shopping mall, spend countless hours browsing stores, and attempt to bear hearing Mariah Carey's "All I Want For Christmas Is You" five times in one day.
Exactly 8 days after Black Friday is the start of Phase 6. This weekend-long phase is the first time where it is okay to go get your Christmas tree and put up inte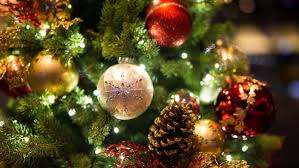 rior decorations. By this time, you should have a few wrapped presents to put under your new tree and Christmas is close enough that you don't have to worry about it dying. You can, of course, get your tree later than this, but who wouldn't want their house to smell like pine for as long as possible.
Phase 7 begins December 1st. There are times when Phase 6 will overlap with Phase 7, but that's okay. The 7th section of the Christmas season is when exterior Christmas decorations are allowed. Though I would advise against the obnoxious 10'  inflatable Santa Claus that's on sale at Walmart, Christmas lights and wreaths are great ways to showcase your holiday spirit. Another great way to spread Christmas cheer is to wear an ugly Christmas sweater, which also becomes allowed during this stage. Phase 7 is by far the longest phase, as it is two weeks long.
Phase 8 runs from December 15-December 22nd. This phase is my personal favorite, as Christmas cookies become allowed. A Christmas Cookie is defined as a cookie with a distinct Christmas or Winter themed shape. This includes: snowman-shaped, stocking-shaped cookies, Santa shaped-cookies, snowflake-shaped cookies, and, everyone's favorite, gingerbread men. Christmas parties also become allowed, so you can finally show off that Christmas sweater you bought during Phase 7.
Phase 9 is peak Christmastime. Spanning from the 22nd to the 23rd, this is when the excitement begins to heavily build. As you open the 22nd door on your advent calendar, it's hard to not think about how the big day is just 72 hours away. The only things not allowed during this span is hanging your stocking and opening presents. However, almost everything else is fair game. Before you curl up with a mug filled with hot chocolate to watch A Christmas Story for the 5th time in one week, be sure that you've completed all your Christmas shopping. Last minute Christmas shopping should be considered an extreme sport. With online shopping being practically impossible (unless you want to push it with Amazon Prime One-Day Shipping), competing against forgetful parents to find the perfect gift at Macy's is no small task. Don't procrastinate. If you stay on top of everything, these two days will be some of the best days of the entire season.
December 24th. Phase 10. It's almost here. Christ
mas Eve is, in some ways, just as good as Christmas itself. Today is the day where almost everything is allowed. Fill your daily schedule with as many Christmas activities as possible. Watch all the creepy stop-motion Rankin and Bass Christmas specials your heart desires. Read 'Twas The Night Before Christmas. Hang your stocking. Put the star on your tree. The only thing that should never be allowed on Christmas Eve is opening presents. Gift opening should be exclusively for Christmas morning. By opening gifts the night before, the excitement of Christmas becomes almost stale.
Finally….it's Phase 11. Christmas Day. Go crazy. Open all your presents. Drink all the hot cocoa in your house. Eat all the Christmas cookies you desire. Christmas only comes once every year. Make it count. When Christmas Day ends, you will obviously be a little disappointed. Maybe a little dissatisfied. But just remember that, if you celebrate Christmas starting on November first, there's just over 11 months until the next Christmas season.